Apply NOW to become AT&T PREPAID Authorized Retailer.
Unlimited Prepay Distribution - (314) 771-5797 - sales@unlimitedprepay.com
AT&T Dealer Support 800-288-2020 EPAY Dealer Hotline 800-983-9385
AT&T Prepaid Plans
New! $75 Unlimited MAX Plus Plan
Truly Unlimited Fast Data That
Dosen't
Slow Down!
35GB Hotspot


HD Streaming
100GB Cloud Storage
Calling to & Roaming In Mexico & Canada


with 25GB/Mon
FREE International Calling


500 Minutes to 30+ Countries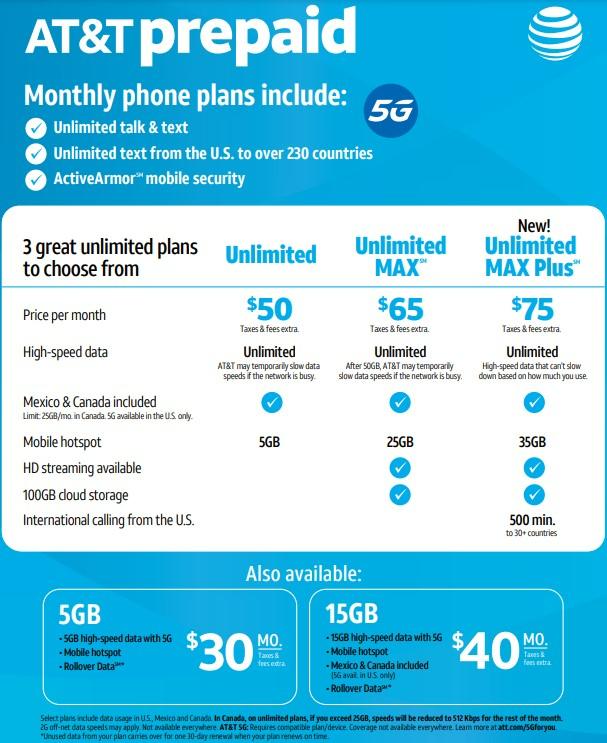 When Activating an AT&T line using an iPhone on EPay, the system will automatically detect if the iPhone is eSIM compatible and will proceed with the eSIM Activation. You will NOT be prompted to enter a SIM card Number. Compatible iPhones are models XS and above.
MAKE SURE THAT THE iPhone is connected to the WiFi.
While setting up your iPhone over Wi-Fi®, your eSIM might download automatically or you might be prompted to install an AT&T cellular plan. If you have wireless service bars or you can make a call, you're all set.
Still don't have service? Try this:
1. Connect to Wi-fi.
2. Swipe down from the top of your screen to open your notifications.
3. Choose the AT&T Cellular Plan Ready to be Installed notification
4. Select Continue .
Don't see a notification? You might have to activate your iPhone first.
Or
Customer can:
1. Ask the customer to attach to wi-fi Go to Settings>AT&T Plan Ready to be Installed.
o If not listed, go to Settings>Cellular>Add a Plan to confirm.
2. Choose the option to install the AT&T Plan (eSIM).

After completion, the eSIM is now in the Installed state.
Keep the phone you own - BYOD AT&T

AT&T PREPAID ℠ lets you pay as you go for wireless service on America's Best Network with no annual contract. It's perfect for kids, people looking to plan their wireless usage ahead of time, and customers looking to save money.

AT&T PREPAID makes it easy to switch and save. Bring your phone to a flexible prepaid plan. AT&T 5G. Fast. Reliable. Secure.
Wireless service for your whole family
Get the best PREPAID plans for the whole family. With AT&T PREPAID℠, you'll save money when you add lines to your account. Worried about managing your kids' screen time? You can track their usage and location, or set parental controls with the AT&T Secure Family App.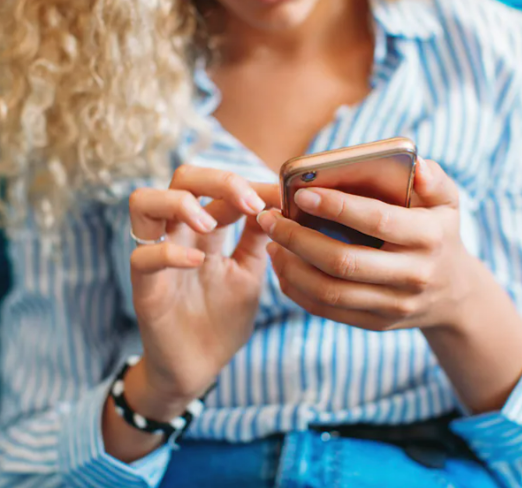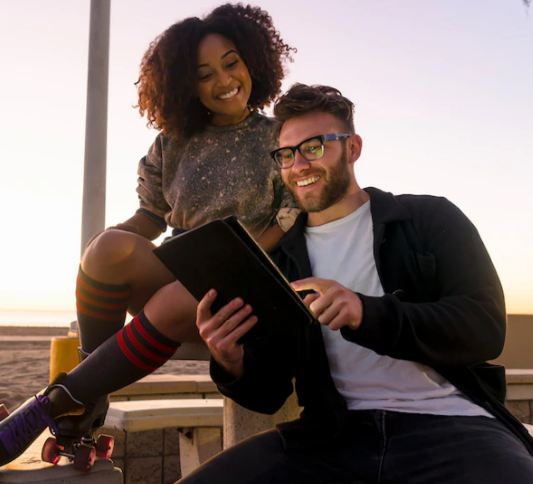 POWER UP YOUR TABLET & HOTSPOT
Get 50 GB of data
at a price you'll love

Connect to our nationwide network and enjoy 100GB of high-speed data with 5G access. Available for only.

$55 /mo.

Or, SAVE ALL YEAR
Get 8GB of High-Speed Data for $25/mo.
When you pay $300 in advance for 12 months of service.