Unlimited Prepay Distribution (UPD), Introducing: T-Mobile Prepaid
Dealer Application Process:
1. Complete this T-Mobile Prepaid Pre-Approval Application Form.

2. The Application will be submitted to T-Mobile for Approval
3. Once Approved, the Dealer will be required to have an Active EPay Dealer Account with UPD. If an EPay Account does not exist, one will be created. While completing the T-Mobile Prepaid Application, you'll be asked if you have an epay account with UPD, if not you'll be required to complete that portion of the application form.
The Dealer's T-Mobile Prepaid Account will be Linked to the Dealer's EPay Account. The Epay account will serve to fund all activations and refills, and to also receive all commission/SPIFF payments.
4. We will contact the Dealer and arrange for employee training on the new system & get the 1st order of the T-Mobile Prepaid SIM cards shipped out.
Talk,Text and Data Plans: Plan options include unlimited talk & text and monthly data allotments (including unlimited) on our network.
During congestion, customers on these plans using >50 GB/mo. may notice reduced speeds until next bill cycle due to data prioritization. Video typically streams in SD quality.
Customize your plan with these add-on services.
Up to 5 GB of 4G LTE data in Mexico and Canada..
eSIM Activations are available on the T-Mobile Prepaid Dealer Portal.
Fammily Plans: Primary Phone Number must be on the $40, $50 or $60 Plan. You can add up to 4 more lines or $40, $50 or $60 plans, you may mix them up. Any plan added will be discounted to $30 each. Example: $40 Plan primary phone number can add One $40 Plan + Two $50 Plans + One $60 Plan. The cost to the customer for each added line is $30. So all 5 lines will cost $160 per month.
Connect by T-Mobile offers prepaid plans with talk, text, and high-speed data starting at just $10/mo.
There's a prepaid phone plan for everyone.
Check out T-Mobile Prepaid plans with unlimited talk, text, and data.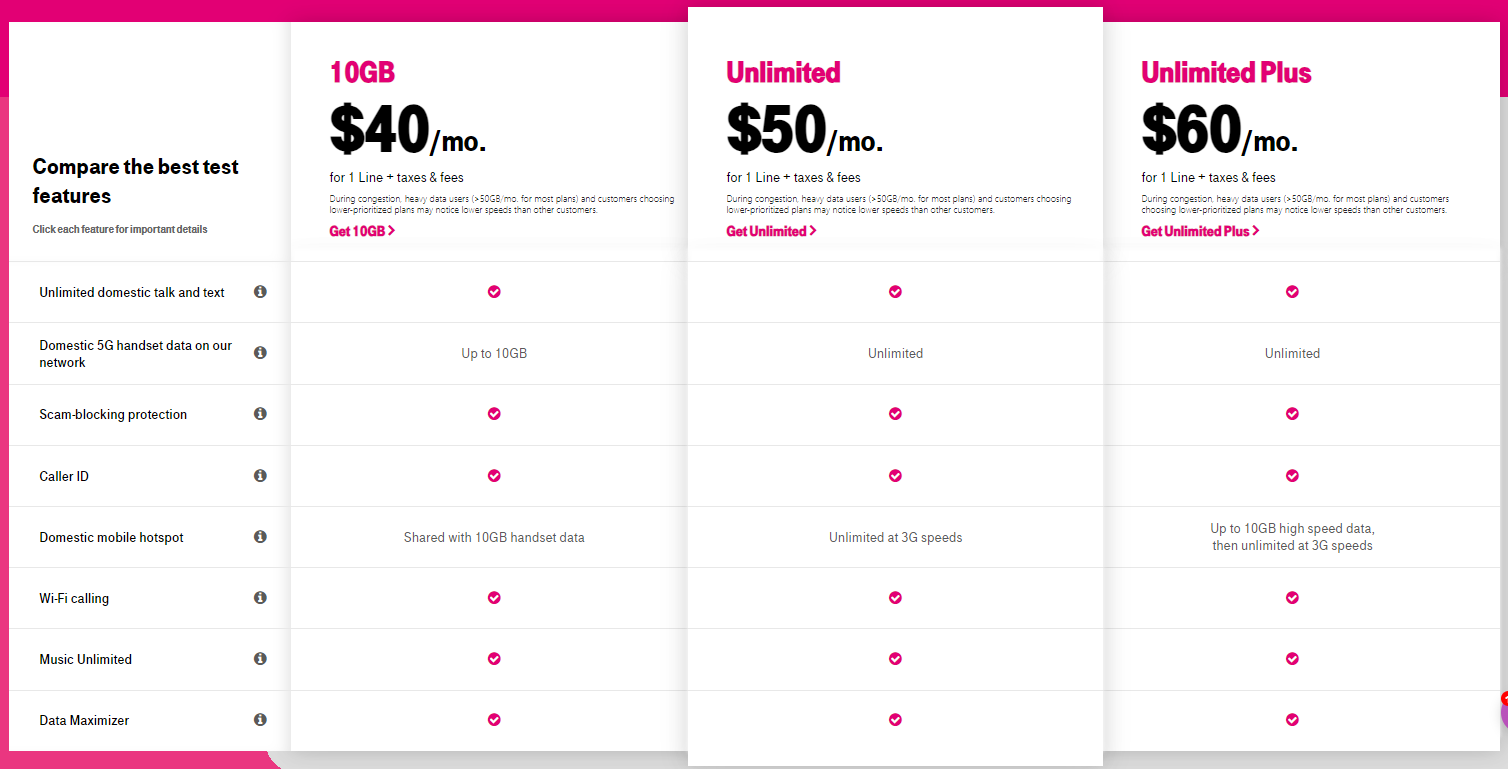 Dealer & Customer Support Procedure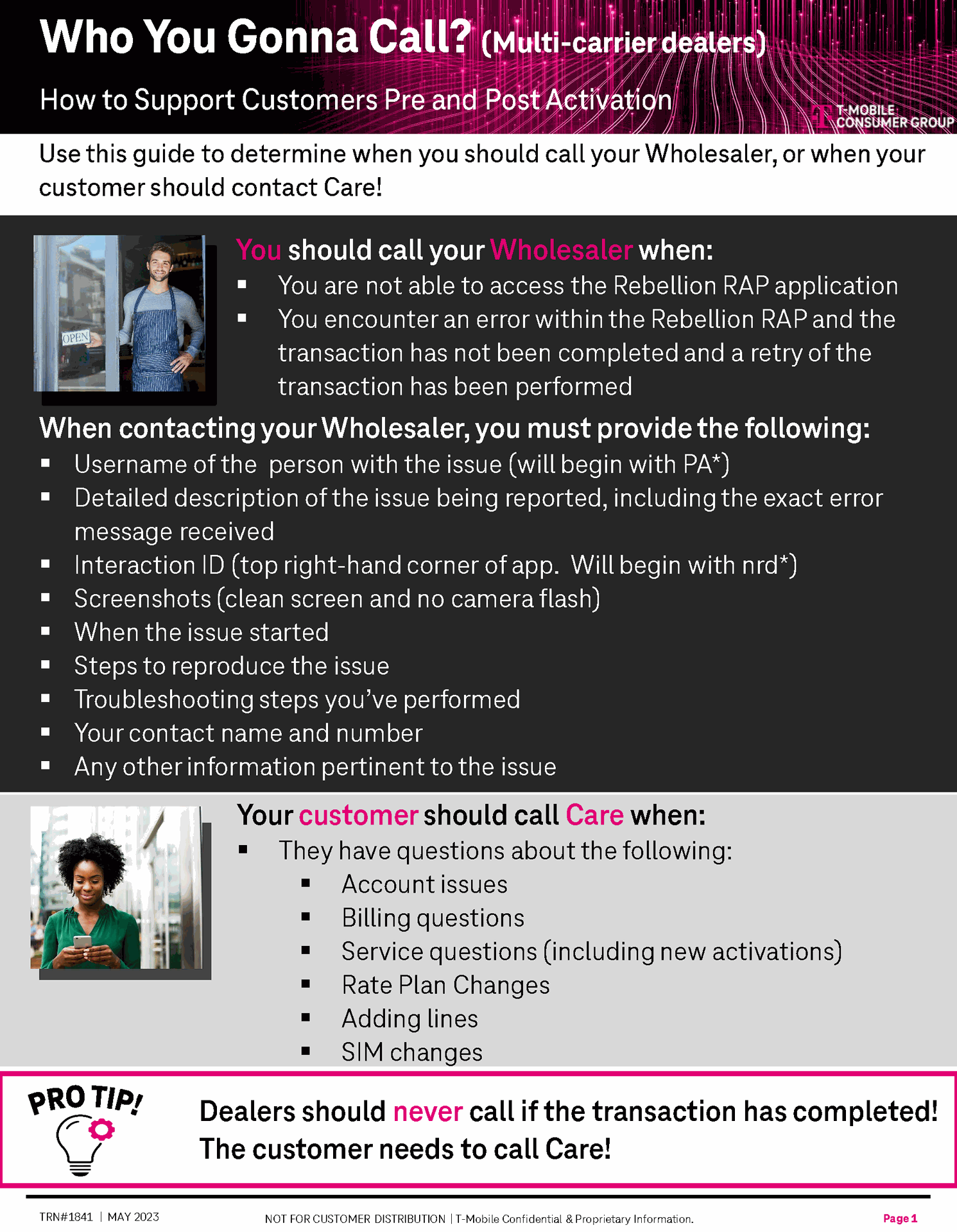 Thank you.